Finding that perfect gift can be a challenge, especially if they are a very special person in your life. So why not give the gift of tea? After all, who doesn't like that feeling of overwhelming calm and tranquility – or a feeling of refreshment and recharge?
Keep reading for some great tea lovers' gift ideas!
Gift Ideas for Tea Lovers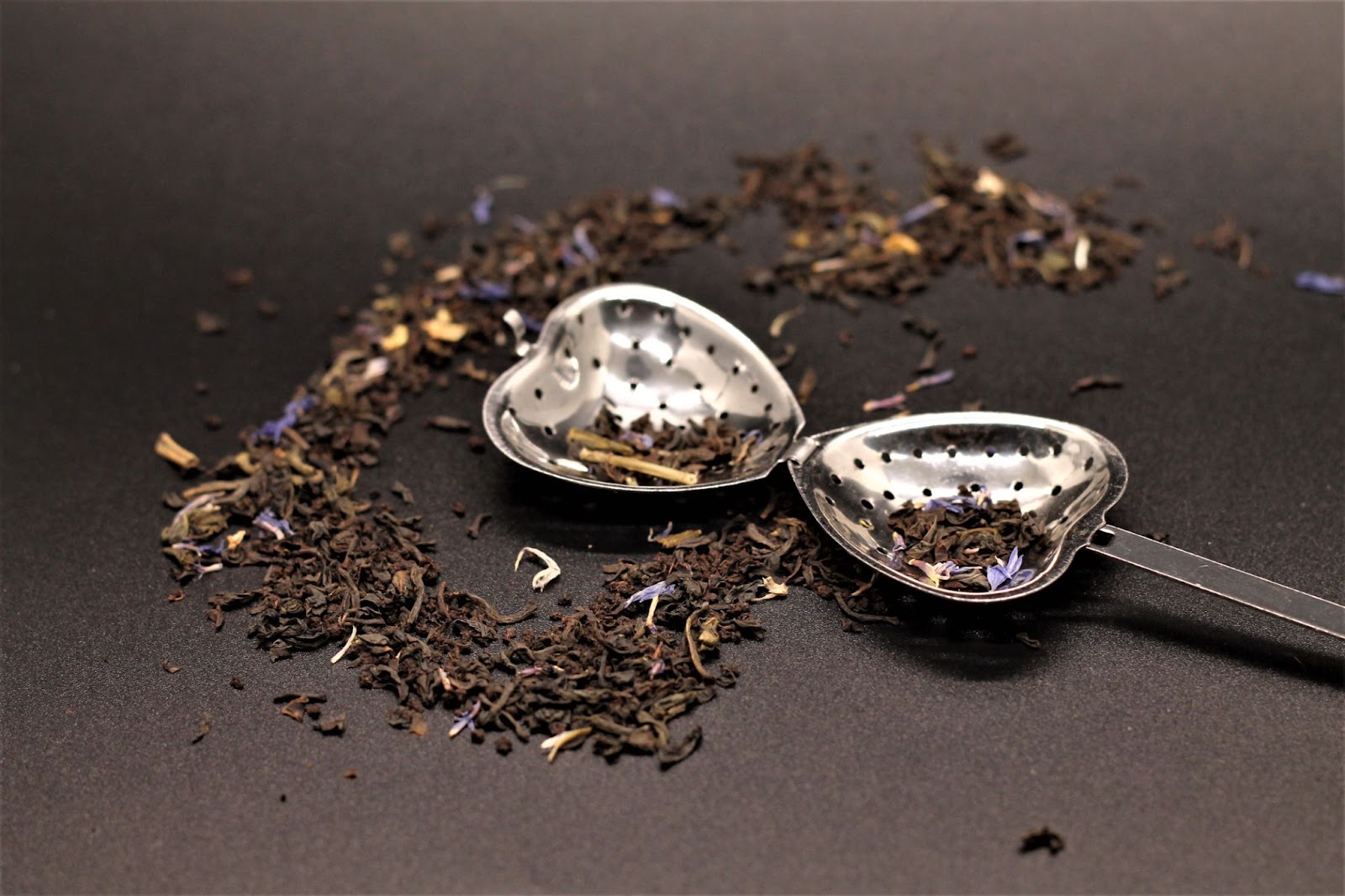 Tea
Of course, it goes without saying, a Tea lover will most certainly appreciate the gift of tea. Your tea lover can enjoy their favorite, from any time period and from any of the following countries: China, Japan, Taiwan, India and England. You can also find a wide variety of teas from these countries to suit any taste or occasion!
Not sure what type of tea your friend likes? Sample or variety packs are always a good start! For a classic English tea, try Assam tea and for the best Oolong tea, try Taiwan.
If your friend is an avid tea drinker, you should definitely opt for a loose leaf tea option as this offers a higher quality tea and a better tea drinking experience. For the perfect sampling of a variety of loose leaf teas, try one of our sample packs!
Immunity Sample Pack: Contains flavors: Elevate, Immunity Boost, and Sound Asleep. This sample pack is perfect for the person who enjoys (or needs) a weekend at home to heal. Elevate will help lift the spirits, Immunity Boost is a special concoction of ingredients to help battle any cold (plus a refreshing lemony finish!), and Sound Asleep (one of our most popular flavors), has the perfect balance of lavender and camomile to get you rested and refreshed for the next day.
Our other sample packs are "Wellness" (the perfect set of uplifting teas) and "Tea Party" (perfect for the black tea lover).
Tea Accessories
Tea Strainer – This makes an excellent gift for any tea lover and is both practical, adorable and thoughtful! You can find all sorts of designs for these strainers such as animals, flowers or even favorite characters.
What is a tea strainer? Tea strainers are used for loose leaf tea steeping. You simply put the loose leaf tea inside the strainer, insert the strainer into the cup of hot water, and wait a few minutes for the tea to steep! Once the desired level of steeping is reached, the tea strainer is simply removed from the cup, and voila – the perfect cup of tea!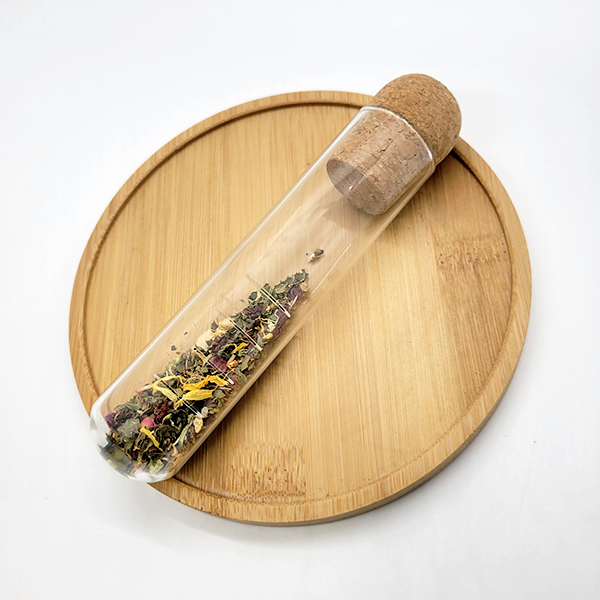 Tea strainers (or infusers) can be found in all shapes and sizes! If your friend is one to make a whole pot of tea, opting for a pot with a built-in strainer is a great option. If not, single-cup strainers are fantastic.
Does your friend have difficulty staying in the same place? Try our travel glass tea bottle! This Glass Bottle comes with everything a tea lover on the go needs: a vessel, tea strainer, sleeve, and a strap!
Giving the gift of tea can be just the perfect thing for someone in need of a moment of mindfulness or simple recharge to start their day. Check out our other gift sets below! Still cannot decide? Let your friend decide with a gift card to a local tea shop! Steep Roots Gift Cards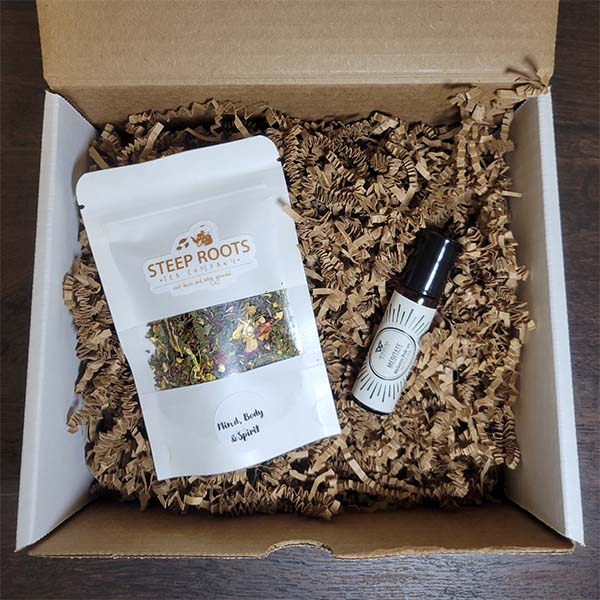 Mind, Body & Spirit Renewal Kit