Meet Steep Roots Tea Company's founder, Jeanessica Sorto!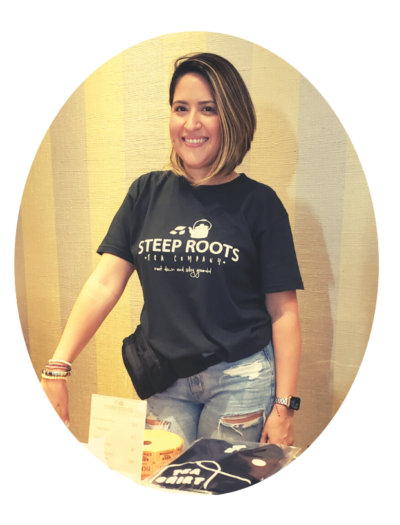 Balancing school and two part-time jobs, Jeanessica learned from a young age what it is to be a hard worker.
She began her career in Early Childhood Education and transitioned into Business Management and Accounting after the birth of her first son. Raising him as a single-mother helped her feel motivated to always strive for more, and she believes that the challenges of motherhood are ultimately what gave her the strength to create her own company.
With the onset of the pandemic, Jeanessica began her own practice of journaling alongside a warm cup of Tea every evening. During this time, and with the help of her husband to help empower and support her dreams, Jeanessica realized that she wanted to start her own Tea Company.
She stands by Steep Roots' motto, "Root Down and Stay Grounded" in her daily practices, and she feels that Steep Roots is how she can share her love of Tea, Mindfulness, and self-care tips with others.
In addition to being a mother of two, a wife, and the Financial Controller for a Tea and Botanical company, Jeanessica also has a Bachelor's degree and a Realtor's License! Her favorite Steep Roots Tea blend? "Self-Love" because it is gentle reminder that self love is the most important love!