"The Crown" by Steep Roots Tea Company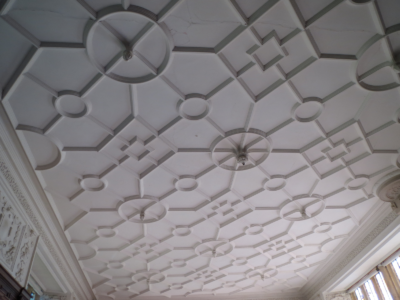 Today's Tea for review is "The Crown" from Steep Roots Tea Company. This selection starts with a Black tea base adding "chamomile blossoms" according to the label card. After a six (6) minute steep time, "The Crown" has a dark amber brown color that is clear, not cloudy. The opening aroma is lemony. I first thought of Meyer lemon, lemon verbena or lemon myrtle leaves. These herbs are lemon, but less pronounced than the traditional (non-Meyer) lemon fruit. There is a grassy note to the scent also. At first sip, the flavor is crisp and fresh. Similar to water chestnuts, Honeycrisp or Braeburn apple without being too sweet. Early sips have a finish of lightly honeyed oat, from the chamomile flowers.
The Black tea root opens up as I keep trying the blend. The chamomile smooths the close of the sip. At the center of the cup, the Black tea of "The Crown" reminds me of Matcha. Meaning I find it's complexity similar, if not the actual Green tea flavor. A juniper note comes to mind as well. In later sips, the lemon sugariness from the chamomile fades a bit. The chamomile does not disappear fully. Instead, to my taste, it is joined by a bay leaf essence in the flavor profile. As a whole, the chamomile addition in "The Crown" makes the blend easy to drink quickly (as in casually). It is easy to forget its being moderately caffeinated. So, I would avoid this blend after 7:00pm. For this tasting, I added a squeeze of honey, but no milk.
For entertaining, mellower, sweet flavors mean "The Crown" could pair with more savory dishes. Such as: lemon or citrus chicken, perhaps not heavier meats like beef, duck or lamb. However, the chamomile may pair easily with desserts that use cherries, blackberries or milk chocolate. Why milk chocolate? The chamomile blossoms may be lost with darker chocolate or deeply spiced meat dishes. In beverages, this blend could make a tasty base for a lemon or blended citrus (lemon and orange-thyme) lemonade or iced tea.
If I were to give drinking "The Crown" a color I would say deep purple. Purple has long been associated with royalty and high rank in academic and military circles. "The Crown's" instrument, in my opinion, would be a flute or a trumpet. Both instruments readily convey reserved refinement or celebratory exuberance at a moment's notice—as the occasion commands. Especially for new tea drinkers, "The Crown" is a poised, yet approachable mellow blend. The true star is its chamomile blossoms. This blend's traditional calming health benefits add to its potential as an entertaining multi tasker. "The Crown" is a unique choice whose flexibility can brighten your tea cupboard.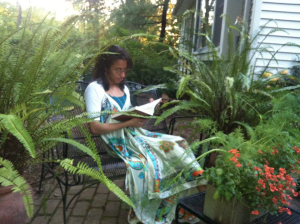 "The Crown"
Teas featured: Black
Product Link: https://steeprootstea.com/product/the-crown/
Flavor Balance: 4 (Depends on steep time, subtle flavor)
Body: Light to Medium
Pairing (Savory to Sweet Foods, 1-6) 3-6
Caffeine Strength: Mild to Moderate
For more reviews from this author please visit http://www.thecivilianteaapprentice.wordpress.com/